I'm asked lots of questions during every teaching session in the studio, and most of them start 'this may be a stupid question but….'. Well do you know? I've never heard a stupid question yet! They have all been excellent questions, and I'm always happy to answer them. Chances are the person asking isn't the only one who doesn't know the answer. So if you don't know, then please ask. Because the only stupid question is the one you don't ask.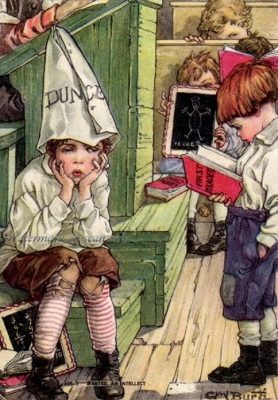 Q: If a patterns says the seam allowance is 1.5cm, do I cut an extra 1.5cm around the edge?
No. That means you cut around the edge of the paper – you don't need to add extra. Most commercial paper patterns will already include seam allowance and it will always tell you. However, it may not be the same amount everywhere on the pattern, so read all the instructions and pattern pieces carefully. It's common for necklines and armholes to have less seam allowance.
Q: Is cotton a natural fabric or synthetic?
Cotton is not a fabric but a natural fibre. It's from the cotton plant. Other natural fibres are wool, silk, linen, cashmere, alpaca, angora and other animal fibres.
Examples of synthetic fibres are polyester, nylon and acrylic which are forms of plastic molecules derived from oil.
Fibres are spun into the yarns (or threads) which are then woven or knitted into fabrics. A third method of constructing fabric is to heat-bond it. But this can only be done with synthetic fibres which have a low melting point i.e. Vilene-type interfacing is made from polyester so you have to careful with that hot iron.
Commonly these days, natural and synthetic fibres are combined to create 'mixed fibre' fabrics, e.g. polyester/cotton for sheets and shirts, cotton/lycra for T-shirts. This is to make the final fabric cheaper or to blend the qualities of both fibres to create a harder-wearing fabric that's less prone to some of the problems of natural fibres on their own. For instance, T-shirts made from pure cotton tend to shrink lengthways but go baggy around the hem. Nylon or polyester is often added to wool suiting to make it harder wearing and less prone to shrinking/felting. Teflon is added to children's school uniforms for durability and stain-resistance. The fibre content of any garment must be shown on the label.
Q: Can I use a singer needle in my new Brother sewing machine?
Yes you can. Modern domestic sewing machines all use the same type of needle. You may see the code somewhere on the packet 130/705H. There is no need to buy branded needles (eg Singer, Janome) and they're usually much more expensive. Just make sure you insert it correctly, with the flat part of the shaft to the back, and push it up as far as it will go.
Q:  I'm bringing my own sewing machine to your class; can I borrow your bobbins?
Most definitely not (unless your machine is a Husqvarna Emerald). Although they look similar, bobbins for different machines may vary slightly in height, width and shape. They can be made of plastic or metal. You MUST use the type of bobbin that's specified for your make and model of machine. If you don't, then the machine may not sew properly. And you can even damage your machine. If your machine is still under warranty, then the warranty will be invalidated as this will be deemed 'user error'. Bobbins don't cost much (a few £'s for a dozen) so it's not worth taking the risk. And avoid those packs of small thread reels with matching bobbins you see in the pound shops. Who knows what type of machine those are meant for, and the thread is poor quality too.
Q: How important is it to buy poly cotton thread instead of normal cotton?
Just like fabric, thread for sewing machines is made from different fibres. It used to be 100% cotton (hence the reason many people still refer to all thread as 'cotton') However, nowadays, there are alternatives. The general multi-purpose sewing thread available under many brand names is 100% polyester but you can still buy cotton thread. However, cotton has less wear resistance and little 'give' so tends to break more easily. So if you're sewing with jersey knit or stretch fabric, always use polyester thread. The quilting purists will only use cotton thread on cotton fabric. For more information on types of thread, go to my blog: how to choose machine sewing thread.
Q: Are overlocker needles the same as sewing machine needles?
Great question! But, sorry there's no easy answer to this one. Sometimes yes, sometimes no, you need to check your overlocker manual. Modern overlockers usually use the 130/705H needle system mentioned earlier, but not always. Older overlockers (30 or so years) can use a round-shank needle called DB1. If you're going to be sewing jersey knit fabric, be sure to use a ballpoint needle or you may get holes in the fabric.
Q: On overlocker machines, do you need to backstitch?
It's not possible to backstitch on overlockers. Instead, create a chain, then cut it off and either sew it in or tie off. Alternatively you can flip the work over and sew in the chain. For a dedicated class to learn how to use your overlocker, see 'Know your overlocker'.
Links: