Sewing Classes. Textile Art Workshops.
Learn how to sew, make, repair or alter clothes in a dressmaking course, or take a creative textile art workshop or machine embroidery workshop.
Sewing classes are available during daytimes, evenings and weekends. There's Beginners sewing courses, refresher sewing classes,  dressmaking courses or shorter 1-day events to focus on specific techniques. Overlockers are a mystery to many so learn how to get the best from yours in the overlocker class. Soft furnishing workshops will give you the knowledge and confidence to sew curtains and cushions that look professional.
The series of 3-day Summer school courses are the opportunity to really get to grips with a new subject. These intensive sewing courses make a perfect activity holiday for your staycation.
There are sewing classes for children during every school holiday, and an after-school sewing club in term times.
Award-winning!
Holder of a Certificate of Excellence for sewing lessons
Rated Best sewing classes Edinburgh 2019
Winner of the UK Enterprise Award for Best Sewing Classes 2020.
Winner of Global Business Insight's 'Best Private Sewing Education & Training Provider 2021′
Winner of Corporate Vision's 'Most Outstanding Sewing Classes 2021′
Best Creative Textile Workshops 2022
The only course provider in Edinburgh, and one of only two in Scotland, that is recommended by Queen Margaret University for sewing training to their Home Economics students.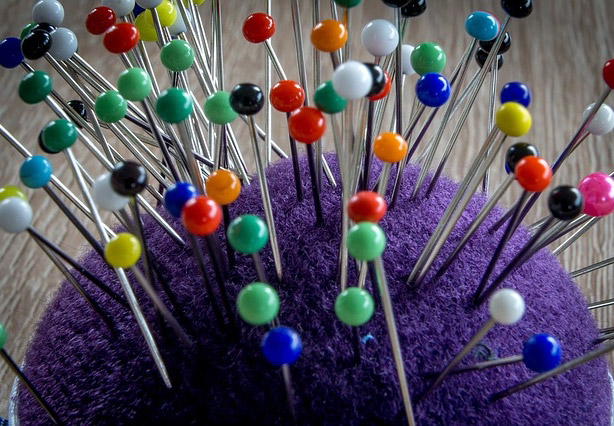 Sewing Classes Edinburgh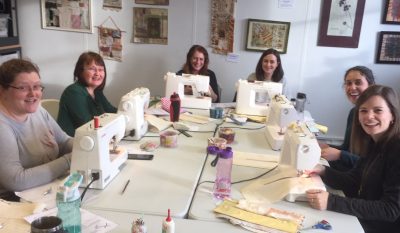 The Autumn schedule of events is now published!  Starting from 5 October, there are Beginners sewing courses, Dressmaking classes, Creative Textile workshops and Soft Furnishing Workshops.
If you're looking for sewing classes in Edinburgh, then Artisan Stitch has the biggest selection of options for experience and skill level.  No other provider offers more sewing courses in Midlothian.
These events are available for booking and fill up quickly.  So don't miss out – click here and grab your place now!