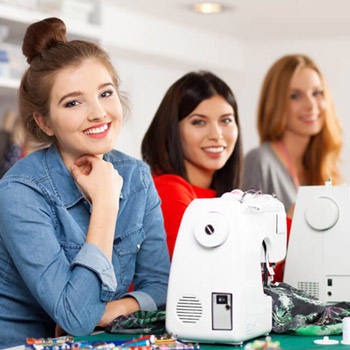 Beginners sewing classes.   Learn expert sewing tips from a lifelong sewist. Fast-track your sewing journey and learn to sew like a pro.
Learn how to use a sewing machine, sew seams, take up hems, easy sewing projects and building foundation sewing skills to make your own clothes.
Find out why Artisan Stitch holds a Certificate of Excellence. And why they've won awards for Best Sewing Classes for 4 years in a row.