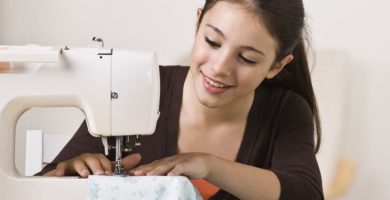 Kids classes include an introductory sewing course to teach children aged 8-15 how to use a sewing machine safely and confidently. Then there are lots of fun sewing and craft classes during school holidays and term-time after-school activities.
Sewing is a fantastic activity for children.  It aids mental development, hand-eye co-ordination, and problem-solving abilities. Children get a huge sense of satisfaction, achievement and self-worth from sewing.
Please sign up for the newsletter for further notifications and/or 'LIKE' my Facebook page as new events are posted there first.
Thursday 27/10/2022 - Thursday 01/12/2022
4:30 pm - 6:30 pm
Prices : £130.00

A course for teenagers to learn how to make their own unique clothes that fit perfectly. Understand how to use paper patterns, cutting out fabric and sewing techniques.