Kids Sewing Course to teach foundation sewing skills to children age 8 to 12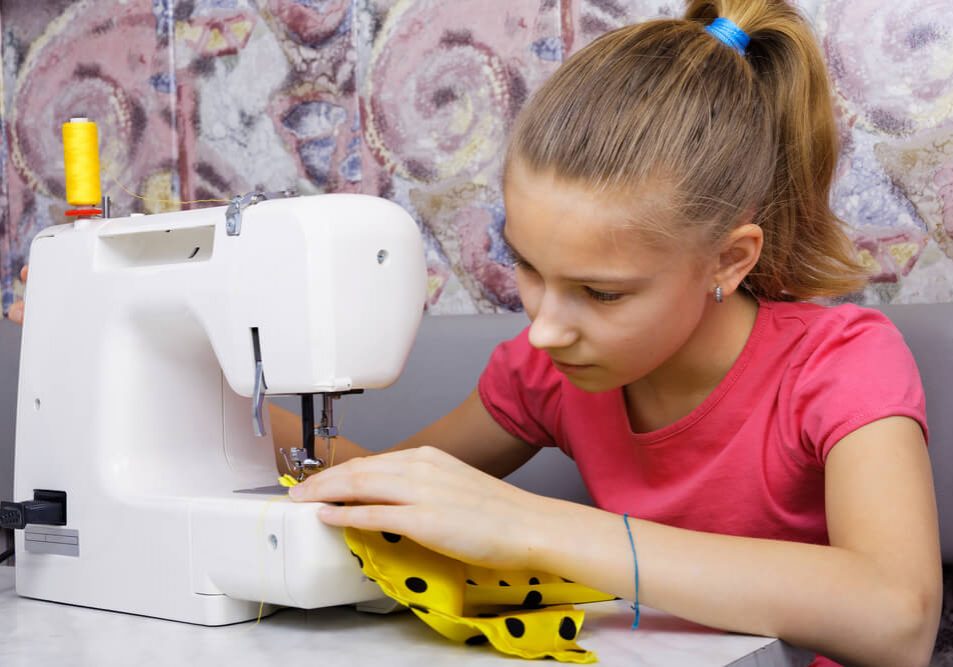 Course description
This Kids Sewing Course level 1 will teach your child foundation sewing skills. And they will make some easy sewing projects.
At age 8-12, children have the mental capacity to learn the basic concepts and sufficient manual dexterity to operate a sewing machine.  It's actually the perfect age at which to learn.  Sewing is an ideal creative activity for children.  It develops their manual dexterity, hand/eye co-ordination, and encourages focus and concentration. Completing a sewing project from start to finish fosters a sense of accomplishment that can boost a child's morale and self-confidence. And it's really great fun! Plus it gives them a huge sense of achievement and self-worth.
Because they're having such a great time, they don't actually realise how many valuable sewing skills they are learning which will stay with them for life.
This course is run during school holidays as a 5-day course comprising 2-hours per day.  There is also a term-time after-school versions of 1.5 hour sessions over 4 to 6 weeks (depending on dates available and school term-times.  Please check the individual event at point of booking for exact details.
Who is this aimed at?
Beginners aged 8-12 years. (Younger children will be considered).   They must be able to reach the floor when sitting at a table 74cm in height (approx standard desk height)
What will my child learn?
further sewing machine skills
cutting and sewing fabric
each project offers progressive challenges.
Projects include bunting, a lined tote bag, and an applique cushion.
tuition and all fabrics (Materials used are worth approx £15)
Course arrangements
I provide sewing machines and all equipment or child can bring their own
I can advise on buying a sewing machine either for your child or yourself. Read my review of the Singer Tradition 2282 sewing machine.
I am insured and I hold a PVG (Disclosure Scotland) certificate
I recommend Pembertons, the specialist sewing machine dealer.
For further childrens textile-related craft, the Young Embroiderers is a group run by the Embroiderers Guild for children aged 7 upwards.