Kids after-school sewing course to build foundation sewing skills in children age 8 to 12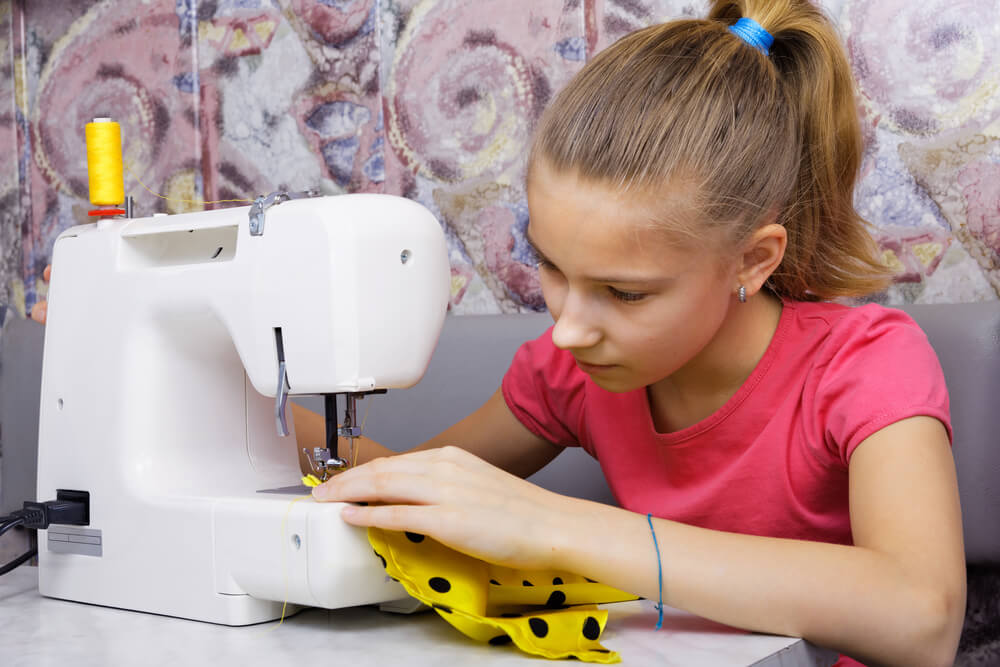 Level:
Children must have taken the Introductory level class to learn how to use a sewing machine.
When can I book?
Oops, you've just missed this. Check again soon for more dates.
Course description
This Kids After-school Sewing Course is a suitable follow-on from the Kids introductory sewing class.  It will build your child's foundation sewing skills. And they will make some easy sewing projects. Introductory classes are held during school holidays or can be arranged on a 1:2:1 basis.
At age 8-12, children have the mental capacity to learn the basic concepts and sufficient manual dexterity to operate a sewing machine.  It's actually the perfect age at which to learn.  Sewing is an ideal creative activity for children.  It develops their manual dexterity, hand/eye co-ordination, and encourages focus and concentration. Completing a sewing project from start to finish fosters a sense of accomplishment that can boost a child's morale and self-confidence. And it's really great fun! Plus it gives them a huge sense of achievement and self-worth.
Because they're having such a great time, they don't actually realise how many valuable sewing skills they are learning which will stay with them for life.
There is a term-time after-school course of 1.5 hour sessions over 4 to 6 weeks (depending on dates available and school term-times.  Please check the individual event at point of booking for exact details.
Who is this aimed at?
Children aged 8-12 years.   For their own safety, children must be able to place their feet flat on the floor when sitting on a chair 45cm in height. If they can't, they will not have full control of the sewing machine and will not be able to take the class.
What will my child learn?
further sewing machine skills
cutting and sewing fabric
each project offers progressive challenges.
Projects may include bunting, tote bags, cushions, machine and hand embroidery.
tuition and all fabrics (Materials used are worth approx £15)
Course arrangements
I provide sewing machines and all equipment or child can bring their own
I can advise on buying a sewing machine either for your child or yourself.
I am insured and I hold a PVG (Disclosure Scotland) certificate
I recommend Pembertons, the specialist sewing machine dealer.
For further childrens textile-related craft, the Young Embroiderers is a group run by the Embroiderers Guild for children aged 7 upwards.