Sewing Machine Confidence will teach you how to use a sewing machine, and some basic sewing skills.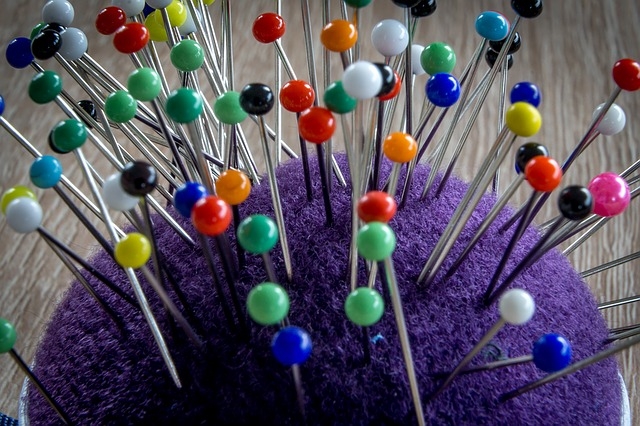 Level:
Beginners
When can I book?
Oops, you've just missed this. Check again soon for more dates.
Course description
Who is this aimed at?
Sewing Machine Confidence – Sewing Machines can appear a bit frightening at first. but this beginners sewing lesson is an easy introduction to sewing. It will de-mystify the sewing machine so you can be confident when using it.
This starter class will get you going to learn some foundation sewing techniques. Whether you want to progress into dressmaking, soft furnishing or craft projects, you'll learn how to understand sewing machines, get experience of using different stitch types,  learning about stitch lengths, widths and tensions. I'll explain what the different presser feet are for and you'll learn how to cut fabric.
I've been sewing since I was a child and that's a lot of years experience. During that time, I've made every mistake in the book and learnt from them. Now you can benefit from my mistakes and learn to sew like a pro.
What will I learn?
How to use a sewing machine safely and confidently
How to wind bobbins and thread up the machine
Understand the importance of correct thread tension
How to sew perfect straight lines, smooth curves and turn corners
Take up hems
Project. Make a lovely heart-shaped pincushion.
Then there's a lovely project to make so you can show your family 'Look what I made!'
Course arrangements
All materials and equipment are provided, including sewing machines.  If you'd prefer to bring your own, then please remember the power cable/foot control, the instruction manual and all accessories.
If you are considering buying one, then I'm happy to give advice on what to look for. I recommend Pembertons, the specialist sewing machine dealer.
Links to related blog articles
My blog contains lots of information on sewing for beginners so do spend a few minutes having a read.
Learning to sew: Read these 5 top tips!
How to choose the correct sewing machine needles