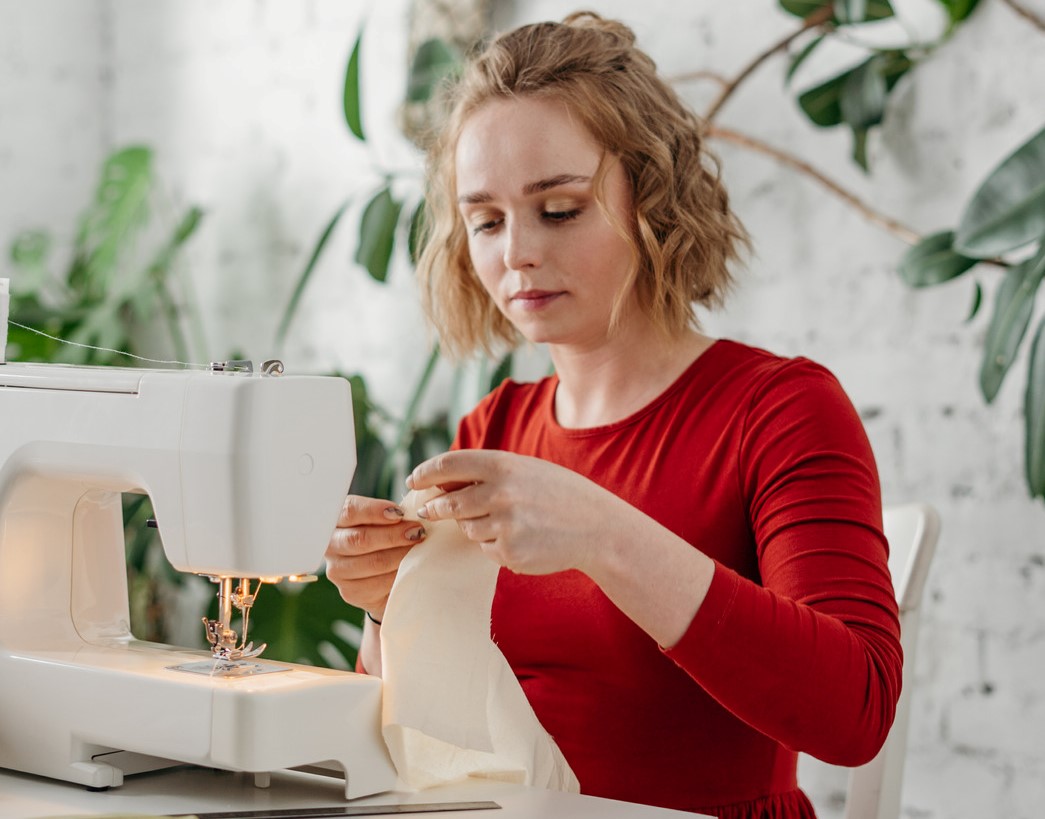 Wednesday 10/08/2022 - Friday 12/08/2022
10:00 am - 5:00 pm
Booking is currently closed
Prices : £215.00
Summer School: Better Dressmaking
Learn tips and techniques to make your home sewing look less – well- 'homemade'
Wednesday 10 – Friday 12 Aug 2022   10am – 5pm each day
Better Dressmaking Course Description
Do your seams look wrinkled or puckered? Do your facings refuse to lie flat, and are you tired of wonky zips – or do you even avoid zips altogether? Yes? – Then this is the course to help you raise your sewing game.
I've observed a few areas where many home dressmakers are let down, and rolled them all up into my popular 1-day class 'Improve your dressmaking'. But the Summer school 'Better Dressmaking' is a 3-day extended version of that. It will teach you loads more tips and tricks to improve the fit and finish of your home dressmaking projects and avoid that 'homemade' look that is the downfall of many sewing projects.
Through a series of tutorials, and practical sessions, you'll be working samples of each technique, so you can practise the skills learnt in that session.  We'll start with getting the groundwork right. How to choose the best size of pattern, and making some common adjustments for a perfect fit. Then I'll teach you the lingo of pattern terminology. I'll show you how to improve the appearance of your seams with pressing and trimming, and adding the WOW factor with perfectly straight and even topstitching. Darts, interfacing, buttonholes, zips, sleeves and waistbands are covered too. Each session expands on the skills learnt in the previous one, building your knowledge and technical ability over the three days (18 hours in total).  By the end of the course, you'll have a library of new techniques at your fingertips to take home so your sewing will be more 'high end' than 'high street'.
I've been sewing since I was a child (and that's a lot of years' experience!). During that time, I've made every mistake in the book and learnt how to avoid them. Now you can benefit from my mistakes and learn to sew like a pro as I share my expert tips. I wish I'd known all this stuff when I started to sew.
Artisan Stitch won a Certificate of Excellence in January 2019 and is rated 'Best sewing classes in Edinburgh'. They won a UK Enterprise award for Best Sewing classes 2020. Two more awards followed in 2021, 'Best Private Sewing Education Tuition, and Most Outstanding Sewing Classes.
Who is this aimed at?
Novice dressmakers who'd like to further their skills
Home dressmakers who'd like to achieve a better fit and finish to their home sewing projects
You must have confident machine skills, had some dressmaking experience and be familiar with using commercial paper patterns and basic garment construction
What will I learn?
How to choose the best size(s) of pattern to achieve a good fit
Understanding pattern terminology
How to do some common pattern alterations
Learn different seam types and when to use them
How to take up hems
Neatening and finishing techniques
Edge stitching and top stitching to add impact
Perfect darts
Make machined buttonholes and sew on buttons
How to sew in a concealed zip
Avoid stretched necklines
Choosing and using interfacing
How to make facings lie flat
Setting in a sleeve
There will also be time for a question and answer session so if there's anything you'd like to know that isn't covered above, then please let me know and I'll try to include it if there's time.
Course arrangements
The classes run from 10am to 5pm each day.  There will be a break for lunch, and opportunities for short breaks throughout the day.
Sewing machines are provided or you can bring your own if you have one. Please remember your power cable/foot control, spare needles, feet, instruction manual
You will need your basic sewing kit of: fabric shears, paper scissors and small trimming/embroidery scissors, pins, tape measure (cm), chalk pencils or fabric marking pens, notebook.
Cost £215 (includes fabrics, zip, interfacing etc)
Travel, meals and accommodation are not included.
Useful links:
If you need a new sewing machine or any sewing equipment or accessories, then my trusted and recommended specialist retailer is Pembertons.
One of the topics I'll cover in the course is sewing machine tension, but here's a wee note that you might like to read beforehand.
Location:
Studio 6.03A St Margaret's House, 151 London Road
Edinburgh
EH7 6AE
Bookings
This event is fully booked.