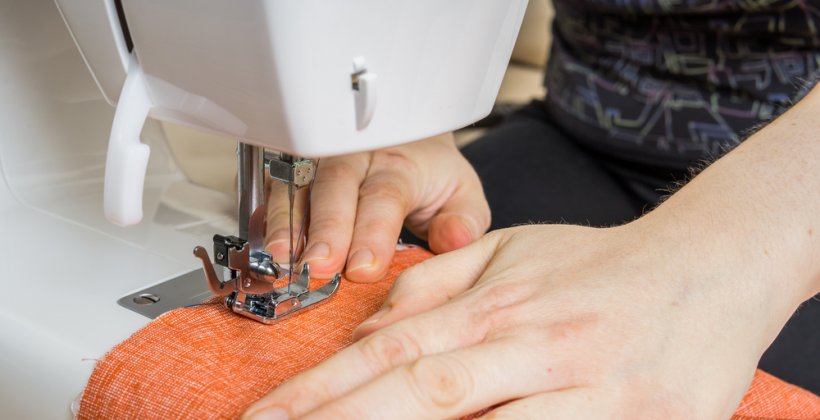 Friday 04/03/2022
10:00 am - 4:00 pm
Booking is currently closed
Prices : £70.00
Refresher Sewing Class. If you used to sew but have got a bit rusty, then this 1-day sewing workshop will be a useful refresher to top up your sewing and dressmaking techniques. I'll take you through some common sewing tasks that you'll need if you'd like to start sewing again, and throw in all the tips I've learned in my sewing experience.
The Refresher Sewing Class will cover:
how to sew perfect straight lines, and accurate seams
how to turn corners and sew smooth curves
how to neaten raw edges

trimming and pressing

edgestitching and topstitching to create impact
various types of seams and taking up hems
how to sew in a zip
how to make a machined buttonhole
The list above are all common dressmaking techniques if you want to achieve a neat professional-looking finish to your sewing projects.  You may have forgotten how to do these, or perhaps you haven't learned these before?  You will make samples of these techniques, and will have notes to take away so you will be able to use these as a reference for your future sewing.
In addition, I'll tell you about how to choose the best needle for your sewing project, the different types of thread and lots of other information that you'll need to start sewing again.
All materials are supplied. Sewing machines are available but you may prefer to bring your own. If so, please bring your accessories (presser feet), bobbins, and the instruction manual. Please also check that you have your power cable/foot control. You'll need a notebook, and a basic sewing kit (Fabric shears, pins, chalk marking pencil)
You may also want to consider one of my Beginners Sewing courses as these include many of the basic techniques described above and many lapsed sewists have refreshed their skills by attending them.
Level 2: Beginners – Improvers. You should have done some dressmaking before but need a reminder of the foundation techniques.  
Duration: 10am-4pm (includes a lunchbreak)
Location:
Studio 6.03A St Margaret's House, 151 London Road
Edinburgh
EH7 6AE
Bookings
Bookings are closed for this event.