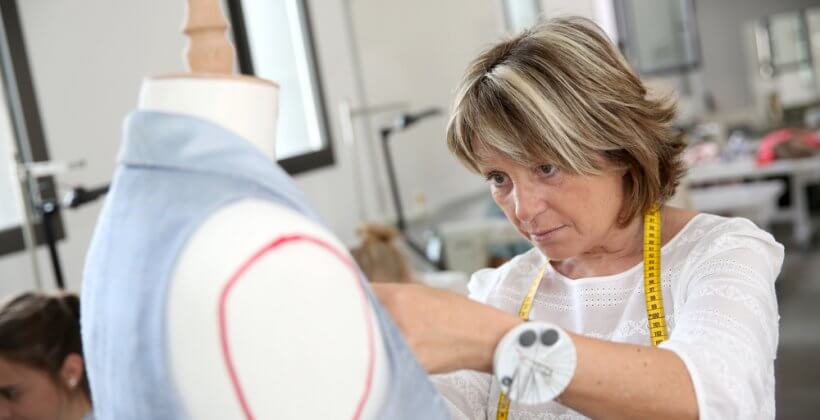 Tuesday 17/11/2020 - Tuesday 15/12/2020
10:00 am - 12:30 pm
Booking is currently closed
Prices : £120.00
Intro to Dressmaking course
This intro to dressmaking course will teach you how to make your own unique clothes that fit perfectly and improve your existing sewing techniques.
Intro to Dressmaking Course description
Learn how to understand commercial paper patterns and how to find your best size. I've been dressmaking since I was at school. I've also studied Bridalwear and Tailoring so I've learned lots of tips and tricks that give your projects a polished look. During this course, I'll be focussing on teaching technique so your clothes won't look 'Homemade', but 'Handmade'.  No-one will believe you made them yourself.
Who is this aimed at?
You should be able to use a sewing machine confidently, have had practice making at least one or two craft projects, and have an awareness of basic seams and hems.  If you do not, then I recommend you take one of my Beginners classes first.
What will I learn?
I'll coach you along the way in the following:
How to choose an appropriate pattern for your level of ability,
Taking measurements, cutting and fitting the pattern, understanding pattern markings and instructions
Altering the pattern for a perfect fit
Sewing tips and techniques to achieve a professional finish
Dressmaking Course arrangements
A small class size (Maximum 4 students) ensures I'm able to give you lots of individual attention. Students work on their own choice of project, and I tailor your tuition accordingly.
You'll need to bring your own pattern, fabric, matching thread, plus any interfacing, zips/buttons etc which are required to complete your project. You'll possibly also need calico for making mock-up of the pattern to check the fit, and pattern-making paper. Please bring a basic sewing kit of fabric shears, paper scissors, small sharp embroidery scissors for trimming, tape measure (marked in cm), chalk pencils/fabric marking pens  and pins.
Sewing machines are available in the studio if you need one.
Useful Links:
My blog pages contain lots of informative articles about stuff you need to know when you start sewing. Why not spend a few minutes swotting up?  Here's a couple of links to get you started.
Get to the point. How to choose the correct sewing machine needles.
Location:
Studio 6.03A St Margaret's House, 151 London Road
Edinburgh
EH7 6AE
Bookings
Bookings are closed for this event.