Sewing knit fabric. Learn how to construct an entire garment using your overlocker.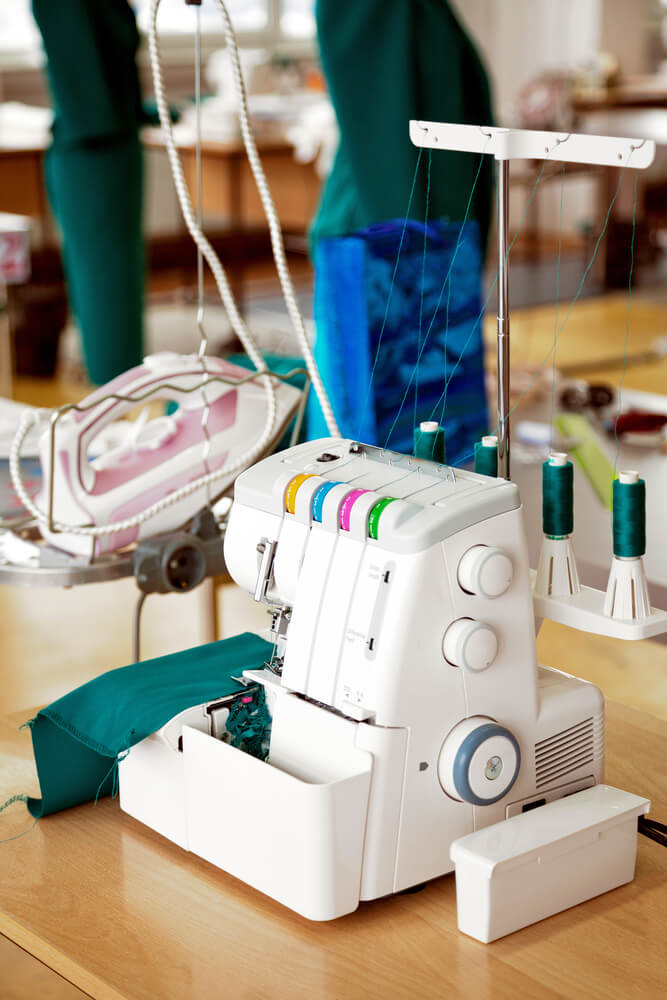 Level:
Competent sewist. (Sewing jersey fabrics requires some prior dressmaking experience so this is not a class for novices). You also need to be confident using an overlocker, and need to bring your own overlocker.
When can I book?
Oops, you've just missed this. Check again soon for more dates.
Course description
Sewing knit fabric with a domestic sewing machine can be tricky. But it's really easy with an overlocker. Many people who have overlockers only use them to neaten the edges of their work but they can do so much more. This short class will show you how to construct a garment, in this case a versatile tunic, almost entirely on an overlocker. I designed this tunic/dress myself as I couldn't find anything I liked in the shops. It's a style I've since made over and over. I now have about 5 of them in varying lengths. It's an easy-to-wear, easy to wash item that has become a staple of my wardrobe and I can't be without.
It has a flattering curved empire line waist, flaring softly to the hem. Wear this short tunic over trousers or leggings. But when you've made one, you'll be able to make a flirty knee-length or an elegant mid-calf length dress. The sleeves are short and there's a scoop neck. Being able to sew this T-short style band is a really useful technique to know when you are sewing knit fabric.
Who is this aimed at?
Competent sewists who would like to be able to save time and sew entire garments on their overlocker.
What will I learn?
Tips on sewing using knit fabric
sewing sleeves using the flat insertion method
t-shirt band necklines
hem treatments
Project: make a tunic
Course arrangements
You must be competent using an overlocker and be able to bring your own overlocker to the class. You can do some finishing off with a conventional sewing machine but I have these in the studio. I've designed this class to be a follow-on from my very popular 'Know Your Overlocker' class. If you are not sure about sewing with an overlocker, then please try that class first.
I provide the pattern in the class so I'll contact you after you book to request your measurements, and I'll advise the fabric requirements.
Links to related blog articles
If you don't have an overlocker and are considering buying one, then read my Singer Overlocker 14sh754 Review.