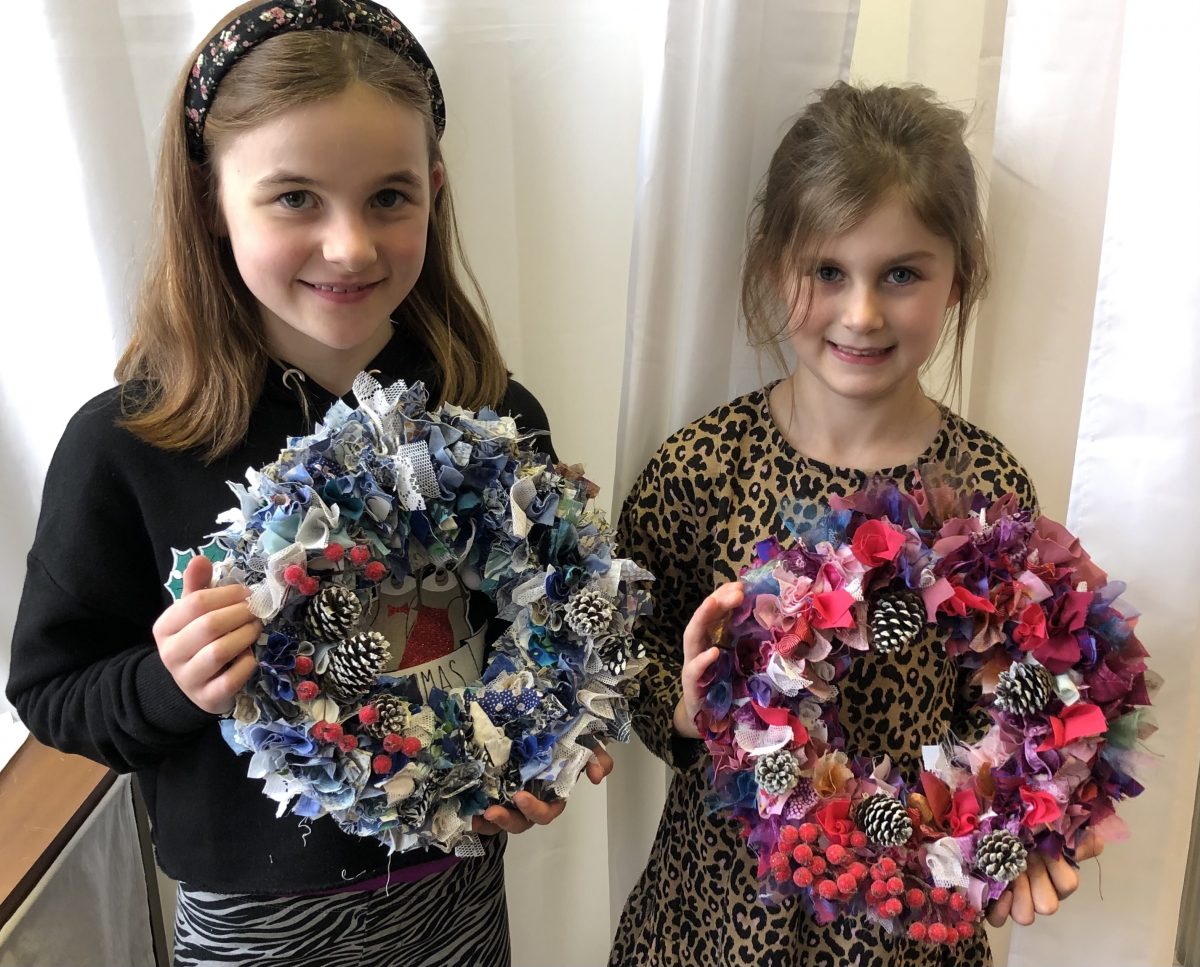 Bookings
Rag Wreath – Have fun and prepare for Christmas
Making a rag wreath is a fun craft class for adults and children to do together. Homemade christmas decorations are always much better than shop-bought.  You can personalise the colours to match your colour scheme, and learn upcycling skills by using up lots of fabric leftovers too.
This is an easy no-sew class and an ideal activity to spend some time with your children, preparing for the big day.
Who is this aimed at?
Families. (1 parent and 1 child). Suggested age range for children is between 6-12 years.
Making a rag wreath is an ideal activity for children.  It develops their manual dexterity, hand/eye co-ordination, and encourages focus and concentration. Plus it gives them a huge sense of achievement and self-worth. They can choose the colours they'd like to use and plan a design.  Its really easy and good fun for families to do together.
Course arrangements
All materials are included. Each pair (1 adult + 1 child) will be able to make 1 wreath.
When booking, please select only 1 space per pair.
Related links:
For more fabric upcycling ideas, check out my 'Rags to Riches' or 'Rags to Bags' workshops (adults)