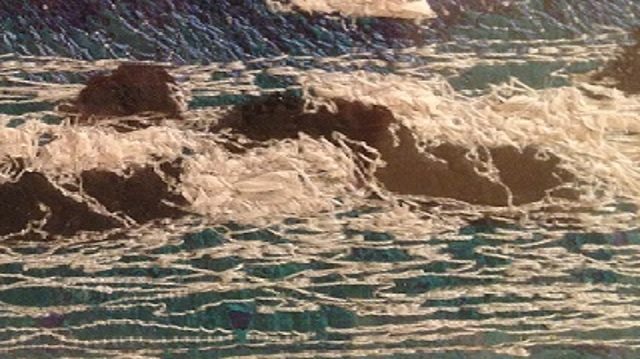 Friday 20/11/2020
2:00 pm - 4:30 pm
Book Now »
Free-motion Embroidery
Free-motion embroidery, sometimes called 'free-machine embroidery' is a useful textile art skill. It can be used in quilting, card-making, applique and in many other creative textiles techniques. So if you're wondering where to start with creative textiles, then I recommend you take this workshop and find out why Kirstie Allsopp calls this the 'crack-cocaine of craft'!
Course description
Free-motion embroidery, also known as Free-Machine embroidery, is a useful core skill for Textile Artists, Quilters and Felters. Many of my other creative textiles workshops involve free-motion embroidery so if you're not sure which one to take, then I recommend this workshop as a starting point. No 'drawing' experience is necessary.
This workshop will teach you how to use a sewing machine as a creative tool.  Whether you want to quilt, create mixed media art, make cards, or do applique or embroidery on your clothes, this course will show you a variety of ways to do it.
Who is Free-motion embroidery aimed at?
Quilters, aspiring textile artists, dressmakers or crafters looking for something a bit different! FME can also be used for card-making, to decorate clothing, cushions and bags.
Level:  Improvers onwards (Basic sewing machine experience required – you must be able to wind bobbins and thread the machine)
What will I learn?
This workshop aims to teach you the basic techniques of FME. It will also cover some advanced techniques to introduce texture into your work:
setting up the machine
guiding the needle to draw with thread
common free-hand embroidery patterns including useful quilting designs.
how to obtain a variety of patterns and texture effects using advanced techniques.
Course arrangements
You must have a sewing machine and be competent at using it.
To prepare for the class, drop the feed dogs (or cover them), and fit a darning foot suitable for your make and model of machine.  Wind a couple of bobbins in advance of the start and use good quality sewing thread (ordinary all-purpose polyester thread is fine).  You should also fit a fresh needle.  I recommend using size 14 or 16 Topstitch needles.
You'll need an embroidery hoop about 8 or 9″ (the round bamboo style are perfect), and some calico (2 or 3 pieces about 12″ square).
Useful links:
Get to the point. How to choose the correct sewing machine needles.
If you need to buy a darning foot, or needles, then I recommend the specialist retailer Pembertons.
If you're interested in learning more about textiles, then why not join the Embroiderers' Guild?
Tags:
creative embroidery
,
creative textile workshop
,
embroidery workshops
,
free-hand machine embroidery
,
free-machine embroidery
,
free-motion embroidery
,
free-motion quilting
,
how to draw with your sewing machine
,
machine embroidery
,
online classes
,
quilting
,
Sewing class edinburgh
,
textile art workshop
,
textile arts courses
,
textile workshops
,
thread painting
,
thread sketching
Bookings
Bookings are closed for this event.