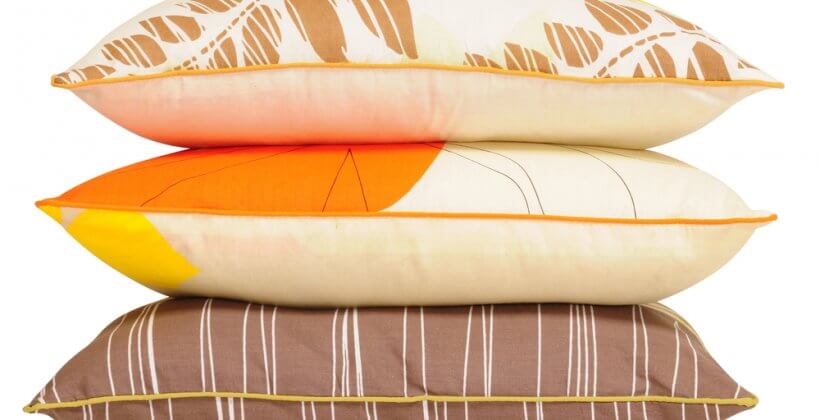 Thursday 07/06/2018
10:00 am - 4:00 pm
Booking is currently closed
Prices : £60.00
This workshop Cushions-zips-piping will show you how to make gorgeous and unique soft furnishings. Shop-bought cushions can be expensive but why pay out when they are actually quite easy to make. Learn how to make professional looking cushions with zips and piping to match your furnishings and you'll never need to buy a cushion again. I'll show you how to sew in a zip – a foundation sewing skill.  Then we'll look at a variety of decorative details such as piping, frills and flanges.  Piping is covered in bias binding so the workshop will include how to make your own bias-binding too.  That way it'll coordinate with your other fabrics.  Or you can use shop-bought.  Then you'll design and make your own cushion cover.
This workshop will cover:
measuring & cutting your fabric
inserting a zip (standard lapped-style zip or a concealed zip)
making your own bias binding to coordinate with your cushion fabric
adding the piping
completing the cushion
finishing touches to give a professional look to your unique cushion
You will need to bring your own choice of fabric and cushion pad. I'll advise you what you need to bring once you've booked. You can bring your own sewing machine or let me know when you book  if you need me to prepare one for you to use in the studio. If you are bringing your own, then you'll need the accessories (presser feet), bobbins, instruction manual, and please check that you have your power cable/foot control.
Level: Improvers (basic sewing skills required)
Duration: 10-4pm
Location:
Studio 6.03A St Margaret's House, 151 London Road
Edinburgh
EH7 6AE
Bookings
Bookings are closed for this event.