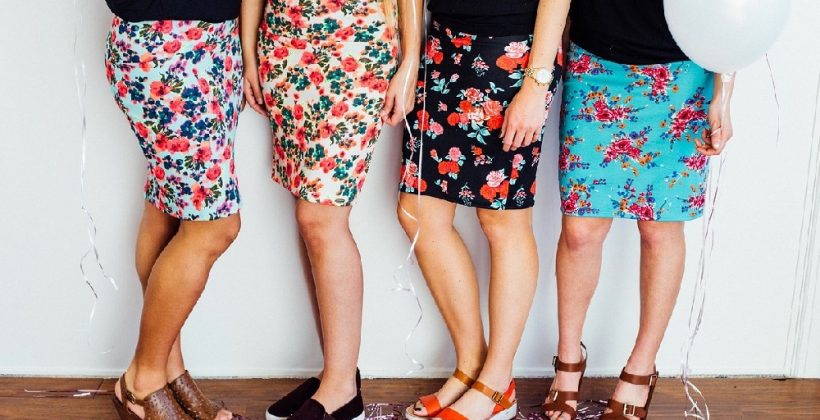 Wednesday 25/08/2021 - Friday 27/08/2021
10:00 am - 5:00 pm
Booking is currently closed
Prices : £205.00
Beginners Sewing & Dressmaking
The Beginners sewing & dressmaking course combines the best of both worlds; a beginners' sewing course with an added introduction to dressmaking.  So it will teach you to use a sewing machine and learn some foundation skills. Then you'll learn how to understand the 'language' of commercial patterns so you can start making your own clothes.This has been running as a popular 8-week course (2 hours per week) for many years. Now it's available as a super summer school!
While some course providers are packing in as many as 12 people per class, Artisan Stitch has a maximum of 4-6 places per course. Not only does this create a relaxed and friendly vibe, but it enables me to make your tuition personal with more 1:1 time.  It's also far safer too.  The most exclusive sewing courses available!
Course Description
Firstly, I'll teach you how to use a sewing machine, and lots of useful foundation skills.  You'll also make an easy little project (a tote bag)  to learn to measure, cut and handle fabric, in preparation for the main event. Then comes the introduction to dressmaking section – over the next day and a half, you'll make your choice of a simple skirt using a commercial paper pattern.
(You will need to bring your own pattern and fabric for your projects, and your sewing kit – see below. You'll need to book early to allow time to obtain these items.)
Level: Beginners (or as a refresher if you haven't sewn for a while)
Duration: 3 days (18 hours)
Who is this aimed at?
Absolute Beginners. No previous sewing experience is required.
If perhaps you've had a long break from sewing, this class is suitable as a refresher.
What will I learn?
how to use a sewing machine
how to sew straight lines, curves and turn corners
basic seam types
how to take up hems
how to insert zips and make machined buttonholes
a mini-project to give you experience measuring and cutting fabric.
A simple 'A-line' or pencil skirt is a good first dressmaking project once you've learned how to use a sewing machine.    A  skirt has a few challenges. It will teach you the following foundation dressmaking techniques:
how to measure yourself and find the right size of pattern
understanding pattern markings, laying out and cutting fabric
sewing seams
various methods to neaten raw edges
how to sew darts
how to sew a zip
using interfacing to stabilise the fabric
how to attach a waistband
how to take up a hem
Course arrangements
Fabrics are provided for the tutorials.  You'll need to bring your own fabric for the Tote Bag project, and a pattern, fabric, interfacing, zip and thread to make the skirt.  I'll provide a list of things you need once you've booked.
Sewing machines are provided or you can bring your own if you prefer. Please bring the instruction manual, bobbins, all the accessories (presser feet), and check that you have your power cable/foot control.
Artisan Stitch holds a Certificate of Excellence and is rated Best sewing classes in Edinburgh.  They won the UK Enterprise award for Best Sewing classes 2020. They are recommended by Queen Margaret University for sewing training.
Useful links:
Fabric Focus is a gorgeous local shop where you can buy patterns and fabric. The staff are friendly and knowledgeable so don't be afraid to ask for help.
How to choose a pattern size  – sewing patterns aren't sized in the same way as shop-bought clothes, so you can't make the same size and expect it to fit well. This blog will help you understand how to get a good fit to your home-made clothes.
Please read my blog about the items you'll need in a basic sewing kit. Here's where you can buy sewing equipment: Hobbycrafts, The Range, Fabric Focus, Edinburgh Fabrics, Dunelm Mill, John Lewis and I highly recommend the fabric shears from IKEA for only £5. Otherwise everything can be obtained from Amazon.
Location:
Studio 6.03A St Margaret's House, 151 London Road
Edinburgh
EH7 6AE
Bookings
Bookings are closed for this event.