Make this lovely rag wreath Christmas decoration. A fun craft class for families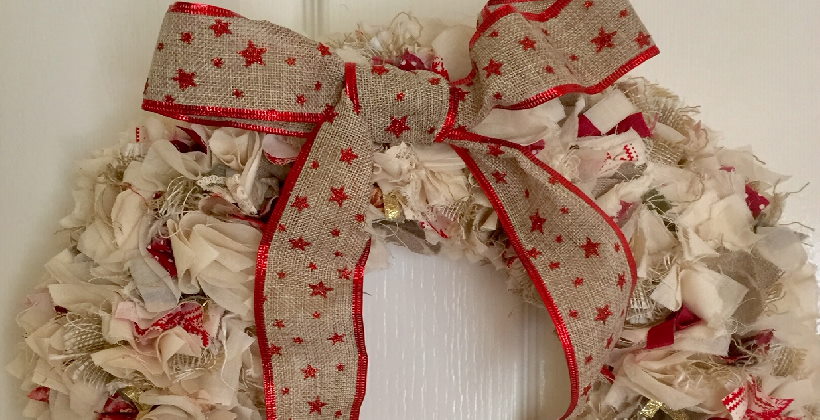 Level:
All. No experience required
When can I book?
Oops, you've just missed this. Check again soon for more dates.
Course description
This is a craft class for children and parents to spend some family time together whilst making christmas decorations.  It's easy to do and teaches valuable upcycling skills as the wreath can be made entirely by upcycling fabric leftovers.
Who is this aimed at?
Families. (1 parent and 1 child). Suggested age range for children is between 6-12 years.
Making a rag wreath is an ideal activity for children.  It develops their manual dexterity, hand/eye co-ordination, and encourages focus and concentration. Plus it gives them a huge sense of achievement and self-worth. They can choose the colours they'd like to use and plan a design.  Its really easy and good fun for families to do together.
Course arrangements
All materials are included. Each pair (1 adult + 1 child) will be able to make 1 wreath.
When booking, please select only 1 space per pair.