This Kids craft course introduces fabric crafts such as hand and machine embroidery, and mixed media art.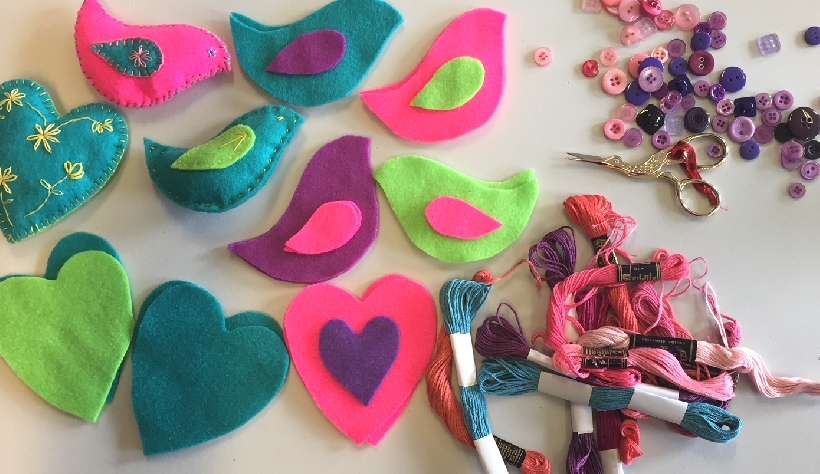 Level:
Children aged 8-12. Basic sewing machine skills are required. (Children should previously have completed an introductory sewing machine class)
When can I book?
Oops, you've just missed this. Check again soon for more dates.
Course description
This Kids craft course will contain various fabric and textile projects such as hand embroidery, machine embroidery, and mixed media arts. We will explore use of everyday materials to make prints, and recycle paper to make stitched book covers.
Who is this aimed at?
Children aged 8-12. As sewing machines will be used for some projects, children need to have already taken an introductory sewing machine class.
What will my child learn?
This course is a crossover between traditional art and sewing classes. It introduces the concept of creative textiles to children in some easy and fun projects. Crafts of any type are an ideal activity for children. They develops manual dexterity, hand/eye co-ordination, and encourages focus and concentration. Plus it gives them a huge sense of achievement and self-worth. The crafts included in this course will include:
hand embroidery
machine embroidery
simple printmaking using everyday items and natural objects
recycling paper and fabric scraps to create interesting surfaces to stitch into
Course arrangements
All materials and equipment is provided. Children should bring an apron to protect their clothing when printing/painting.