Free-Motion embroidery dissolvable fabrics.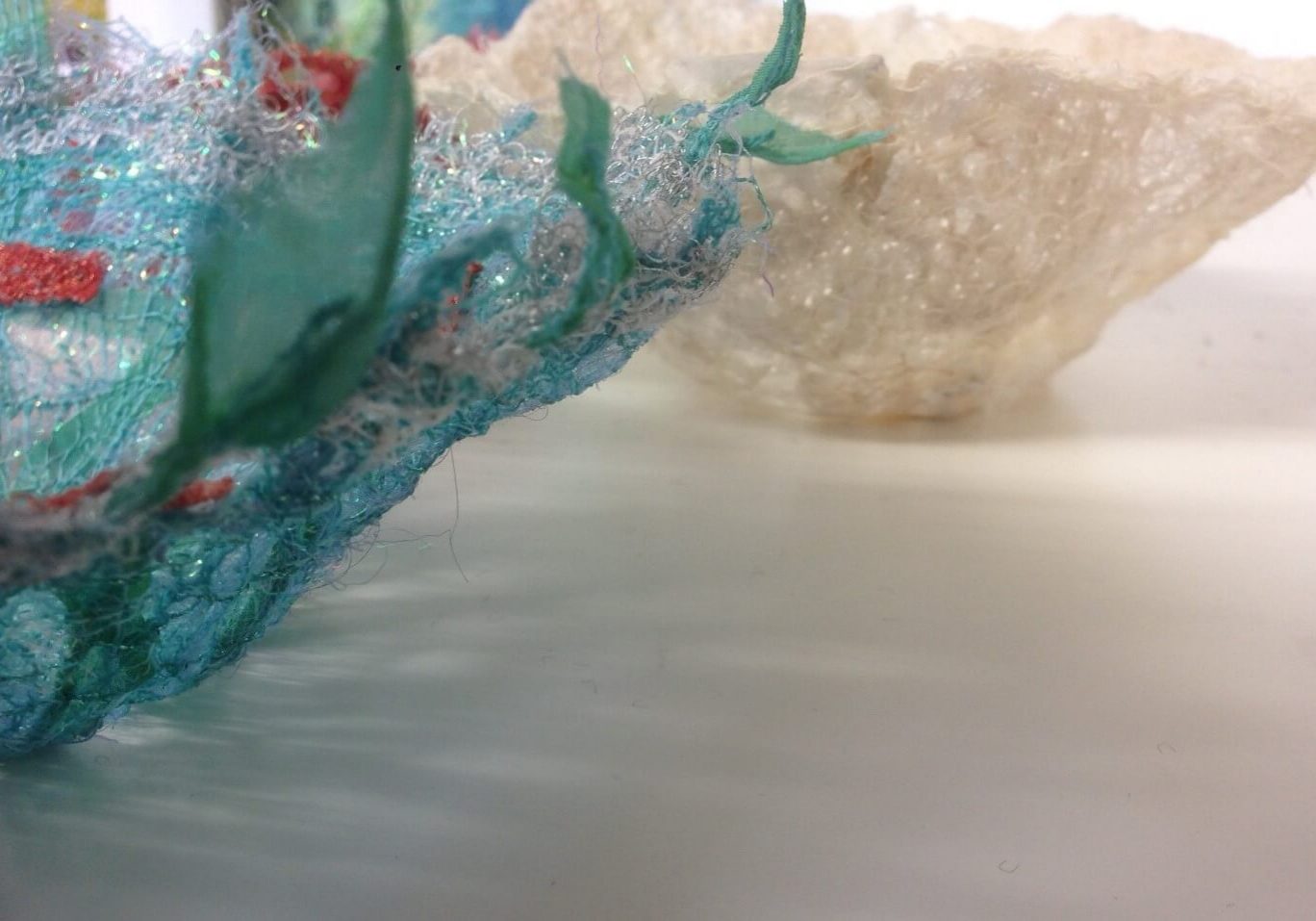 Level:
2: You must have previous Free-Motion Embroidery experience. If you don't then you can take my 'Free-Motion Embroidery 1' workshop.
When can I book?
Oops, you've just missed this. Check again soon for more dates.
Course description
Who is this aimed at?
Free-motion embroidery - dissolvable fabrics.
The art of Free-Motion Embroidery is probably an essential skill for quilters, and textile artists. Plus its fun and useful for  anyone who enjoys fabric-based crafts. Described by Kirstie Allsopp as 'the crack cocaine of craft', free-motion embroidery is totally addictive and absorbing. But did you know that you can create your own fabric just with thread?  It's mind-blowing what opportunities that offers.
What will I learn?
This workshop is a 'sequel' to my original Free-Motion Embroidery workshop. So once you've learned the basic free-machine embroidery skills, you can learn how to create free-standing motifs. You can use these to add to art pieces, use as jewellery, or as edging on clothing and scarves.
Course arrangements
After learning how to use the machine to create new fabrics, marks, patterns and textures, we'll be using dissolvable films to create delicate little bowls. Sewing machines and all materials are supplied, or you can bring your own machine if you prefer. You'll need a darning foot, and remember to bring the instruction manual  and the power cable/foot control.
I have taster packs of various soluble fabrics for you to buy to take home as you'll be keen to experiment.