Jeans Skirt - Denim Upcycling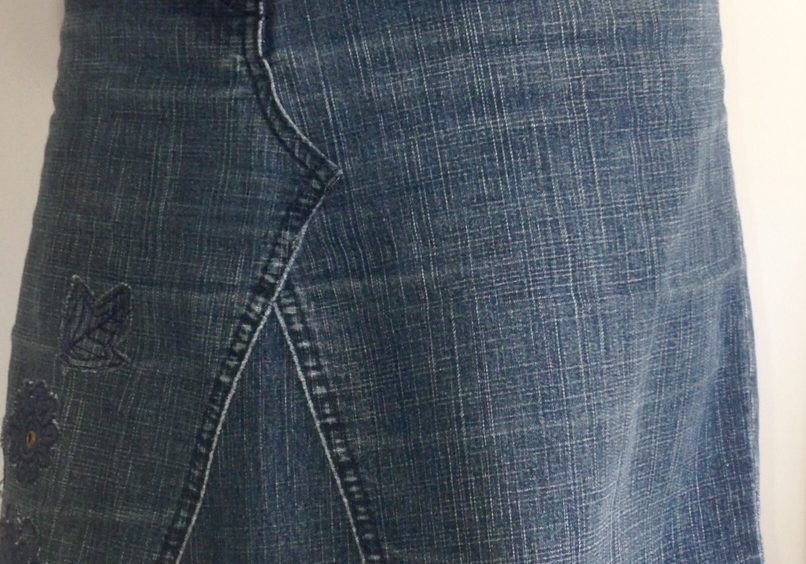 Level:
Improvers (Basic sewing skills required)
When can I book?
Oops, you've just missed this. Check again soon for more dates.
Course description
Who is this aimed at?
What do you do with those jeans that perhaps are slightly too tight around the thighs, too short or ripped on the legs. Don't throw them away - turn them into a great new jeans skirt!
Billions of tons of denim jeans end up in landfill every year. Even those that are given to charity shops or put in the textile recycling bin usually end up in landfill.  So help save the planet and give your old jeans a new life as a wearable skirt. Denim skirts are great for the summer worn with a bikini top, crop or strappy vest. Or in Winter, team it with chunky tights and boots. It's a year all-rounder and no wardrobe should be without one.  And they look even better if they can show that they've had a bit of a previous life.
This is a fun and easy re-make for jeans, corduroys or any other trousers for that matter. They must be a good fit on the waist and hips if you want to be able to wear the skirt!
What will I learn?
How to turn jeans into a skirt
Course arrangements
You'll need:
a pair of jeans, topstitching thread to match the colour on your jeans already, small sharp embroidery scissors and a quick unpick.
There are sewing machines available in the studio but if you prefer to bring your own, then you'll need a denim needle or standard needle size 100/16. Please also bring your accessories (presser feet), instruction manual, and please check that you have your power cable/foot control.