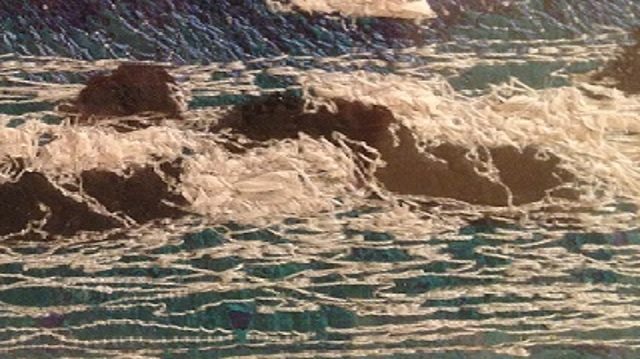 Friday 15/01/2021
10:00 am - 12:00 pm
Book Now »
You Free-motion Embroidery
Free-motion embroidery, sometimes called 'free-machine embroidery' or free-machining is a useful textile art skill. It can be used in quilting, card-making, applique and in many other  textile art techniques. So if you're wondering where to start with creative textiles, then I recommend you take this workshop and find out why Kirstie Allsopp calls this the 'crack-cocaine of craft'!
Who is Free-motion embroidery aimed at?
Quilters, Would-be textile artists, dressmakers or crafters looking for something a bit different! You can also use FME in card-making, to decorate clothing, cushions and bags.
Level:  Improvers onwards (Basic sewing machine experience required – you must be able to wind bobbins and thread the machine)
What will I learn?
This workshop aims to teach you the basic techniques of FME.
setting up the machine
guiding the needle to draw with thread
common free-hand embroidery patterns including useful quilting designs.
how to obtain a variety of patterns and texture effects
use of fabric stabilisers
Course arrangements
You will need:
a sewing machine with the feed dogs lowered or covered;
a darning foot suitable for your make and model of machine.
 an 8 or 9″ embroidery hoop,
2 or 3 pieces of plain-coloured cotton fabric such as calico, approximately 12″ (30cm)
all-purpose polyester sewing thread in 2 or 3 colours
hand embroidery floss, fine cotton perle crochet cotton (No 5), or fine knitting yarn
bobbins ready-wound with the polyester thread, and one bobbin wound with hand embroidery floss or crochet cotton. Use only bobbins specific to your make and model of machine
small embroidery scissors or thread snips
If you'd like to know how you can use free-motion embroidery, then take a look at some of my other creative textiles arts courses.
Artisan Stitch holds a Certificate of Excellence and is rated Best Sewing classes in Edinburgh.  Winner of a UK Enterprise award for Best Sewing Classes 2020. The only course provider in Edinburgh and one of only two in Scotland who is recommended by Queen Margaret University.
Useful links:
Get to the point. How to choose the correct sewing machine needles.
If you're interested in learning more about textiles, then why not join the Embroiderers' Guild?
Tags:
creative embroidery
,
creative textile workshop
,
embroidery workshops
,
free-hand machine embroidery
,
free-machine embroidery
,
free-motion embroidery
,
free-motion quilting
,
how to draw with your sewing machine
,
machine embroidery
,
online classes
,
online tutorial
,
quilting
,
Sewing class edinburgh
,
textile art workshop
,
textile arts courses
,
textile workshops
,
thread painting
,
thread sketching
Bookings
This event is fully booked.