Craft Sewing Course is a fun and social course to learn or brush up your sewing skills.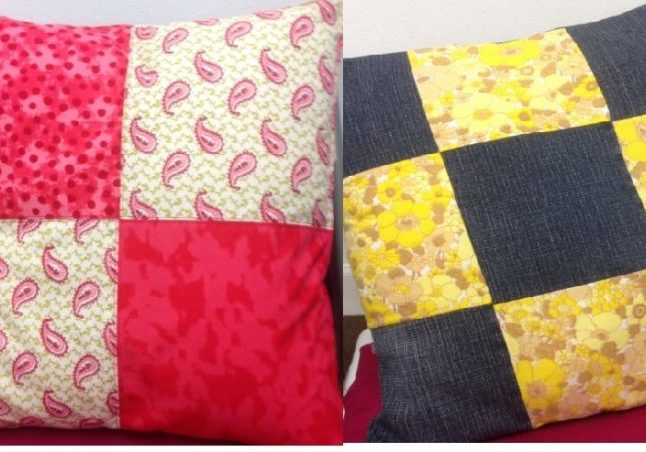 Level:
Improvers (or as a refresher if you haven't sewn for a while but you should know how to use a sewing machine)
When can I book?
Oops, you've just missed this. Check again soon for more dates.
Course description
Who is this aimed at?
This Craft Sewing Course is a good starting point to learn foundation sewing techniques whether you want to progress into dressmaking, soft furnishing or further craft projects. It's also a great refresher if you've not sewn for a while.
I've been sewing since I was a child and that's a lot of years experience. During that time, I've made every mistake in the book and learnt from them. Now you can benefit from my mistakes and learn to sew like a pro as I share my expert tips.
What will I learn?
I'll help you get to grips with using a sewing machine if you've forgotten
how to neaten up your sewing
Lots of tips for measuring, cutting and sewing your projects
Projects.
The tote bag is lined and reversible, and folds up into a carry case, perfect for popping in your handbag.
The patchwork cushion front is in four sections with topstitching to highlight the panels. It has a simple envelope back and is made from 2 Fat Quarters.
The tablet or I-pad cover fits an iPad mini and is lightly padded with a velcro closing and has a wrist strap, other sizes can be made.
Finally, the  zipped make-up bag is lined, and has an exposed zip.  This technique is useful to know as it's common in bag-making.
You will need to bring your own fabric for your projects – I'll provide further details when you book.
Course arrangements
This 4-week course gives you four easy sewing projects:
a handy tote shopper,
a patchwork cushion,
a tablet or I-pad cover,
and a zipped make up bag.
Sewing machines are provided or you can bring your own if you have one. If you are considering buying one, then I'm happy to give advice on what to look for. I recommend Pembertons, the specialist sewing machine dealer.
(You will need to bring your own fabric for your project – I'll provide details when you book)
Links to related blog articles
My blog pages contain lots of informative articles about stuff you need to know when you start sewing. Why not spend a few minutes swotting up?  Here's a couple of links to get you started.
Get to the point. How to choose the correct sewing machine needles.
To have or have not. What sewing equipment do I need?