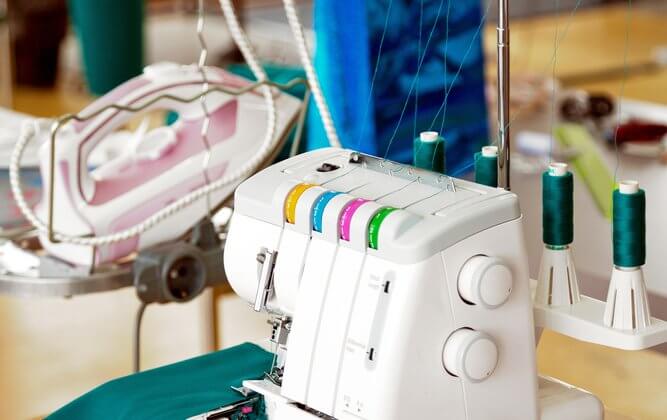 Wednesday 01/07/2020
11:15 am - 12:15 pm
Book Now »
If you'd like to learn to sew, but aren't able to attend classes at the moment, then why not take a video tutorial to get you started? Or are you having problems with your machine or a sewing project?
Here's a list of just some of the things I can help with in a personal video tutorial:
Introduction to sewing machines (Know what all the parts do, h

ow to wind bobbins, thread it and

obtain the correct tension)

sewing different types of seams and hems, and knowing which is the best one for the fabric you're using

how to put in a zip, or sew a buttonhole using your sewing machine

how to sew in a sleeve, add a pocket, add a collar, or any of the hundreds of other techniques

how to choose the best size of pattern and adjust the fit

Overlockers – threading and getting correct tension

Overlockers – Basic edging and seaming operations, advanced techniques using 2, 3 & 4 threads

How to get started with free-motion embroidery
Projects to make on your embellisher machine
The tutorial will be held online from the comfort and safety of your own home. You'll need to have your machine ready, and a camera (phone, laptop, or tablet), and have your fabrics and equipment nearby.  I'll let you know what you'll need before hand.
How to request a private tutorial:  If you'd like to book this appointment, then please send me an e-mail jen@artisan stitch.co.uk to let me know what you'd like to learn, or what you're having a problem with.  I can let you know how long it might take (if more or less than 1 hour) . Then you can either book this session, or we can arrange another according to what's required.
Any level: just let me know what help you need. 
Tags:
how to make clothes
,
how to sew
,
how to sew jersey knit fabric
,
how to sew rolled hems
,
how to thread an overlocker
,
how to use a sewing machine
,
Know your overlocker
,
learn to sew
,
online tutorial
,
private sewing lesson
,
sewing classes east lothian
,
sewing classes edinburgh
,
sewing classes lothians
,
sewing lessons
,
sewing lessons east lothian
,
using an overlocker
,
what is an overlocker
Location:
Studio 6.03A St Margaret's House, 151 London Road
Edinburgh
EH7 6AE
Bookings
Bookings are closed for this event.